Tire Factory in Aksaray, Turkey, 2020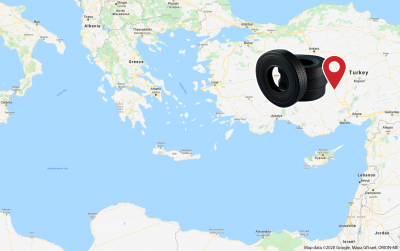 As one of the very first "smart" factories of Bridgestone in Turkey with efficiency and sustainability in mind, the HVAC system of the test laboratory for summer and winter tire tests required a temperature control precision of 0.1-degree celsius.
The air handling units are controlled by LOYTEC's LIOB-589 I/O Controllers running at extremely low cycle times (<= 100ms) are responsible for creating summer and wintertime environment weather conditions. Each air handling unit is controlled by a dedicated LIOB-589. The communication between the BMS system and the controllers is based on BACnet IP. All controllers are also connected to an advanced data analytics system.
Data analytics and the high precision temperature control of the air handling units used in the lab help the customer to identify ideal test conditions and increase test quality.
---
Interesting Facts
Devices: L-IOB Controllers

| | |
| --- | --- |
| Location | Aksaray, Turkey |
| Number of nodes | |
| Topology | BACnet IP |
| Companies involved | Termmarket |
| LOYTEC Components | 5x LIOB-589 I/O Controller |
| LOYTEC Tools | L-STUDIO 3.0 Tool Platform |