Accessories
L-Term Network Terminator (TP/FT-10 and TP/XF-1250)
LBOX-600 System Distribution Box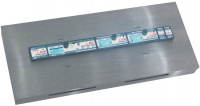 With L-BOX System Distribution Boxes, LOYTEC offers the possibility of a decentralized installation of hardware components, e.g. for the flexible room automation system L-ROC.
L-Term Network Terminator (BACnet MS/TP, Modbus RTU or RS-485)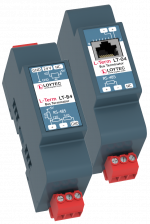 LOYTEC offers network terminators for RS‑485 channels (ANSI TIA/‌EIA‑485) such as BACnet MS/‌TP, Modbus RTU, or TP/RS485 (CEA‑709) in DIN rail housings.
LBOX-ROCx System Distribution Box for LROC-40x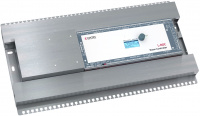 The LBOX-ROC1 and the LBOX-ROC2 are designed to ease hardware installation and cabling of LROC‑40x room automation projects.
RTU-485 Modbus Remote I/O Communication Module

The RTU-485 is a Modbus remote I/O communication module to remote-control Slim series DI/DO and AI/AO extension units.
DVS-008I00 Unmanaged Fast Ethernet Switch

The DVS‑008I00 is an unmanaged 8‑Port Fast Ethernet Switch with enhanced hardware design, packet protection and compatibility with multiple industrial communication standards.
DVP16SM11N I/O Extension Module

The DVP16SM11N is an input extension module to be used with the RTU-485.
DVS-110W02-3SFP Managed Industrial Ethernet Switch

The DVS‑110W02‑3SFP Managed 10‑Port Ethernet Switch provides many essential features.
L-ACT Actuators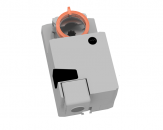 The L-ACT are communicative actuators for adjusting dampers in building installations.
SC8131 Stereo Counting Network Camera
The SC8131 is a stereo counting camera armed with VIVOTEK's 3D Depth Technology and video surveillance functionality, providing real-time precise tracking video and high accuracy counting.