Functions Overview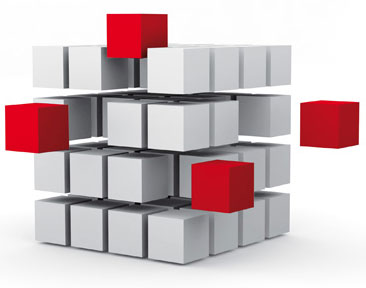 LOYTEC offers a wide range of products for various applications in building automation. Those application-centric products often combine an entire set of different functions on one single device (L-INX Automation Servers, IP-capable L-IOB I/O Modules and Controllers, L-ROC Room Controllers, L-GATE Gateways, L-VIS Touch Panels). This enables a given product to be used for different tasks. For example, the L-GATE as a typical gateway also has the ability to host a graphical user interface to dynamically visualize a site or record historic data in trend logs. L-INX Automation Servers are primarily programmable controllers but can also be used as gateways depending on the available protocols.
We have high quality standards in research, development, and production of our products. In order to offer the same high standards to our customers, the programmable controllers may only be purchased by trained staff of companies that are enrolled in the LOYTEC Competence Partner Program.
For all functions, LOYTEC ensures common workflows for configuration and operation. The workflow for configuration of certain functions is the same, regardless which device is used. This applies for integration in different communication network technologies, creating schedules, alarm conditions, trend logs, and even for the design of graphical projects. For an efficient workflow the user can — depending on the network technology — create single data points or entire device templates via a network scan or file import. The use of a single configuration tool for a range of product models such as the L-INX Automation Servers, L-IOB I/O Modules, L-IOB I/O Controllers, and L-GATE Gateways, reduces the learning curve notably when working with LOYTEC products.
The combination of different functions on a single device and the common workflows for configuration and operation offer a maximum of flexibility when selecting LOYTEC products for various application requirements. On the following pages we give an overview on the offered functions. For more detailed information on the presented functions please refer to the respective product manuals, which are available for download on our web site. The functions are represented by symbols, which are referred to by the respective product descriptions later in the product's description.