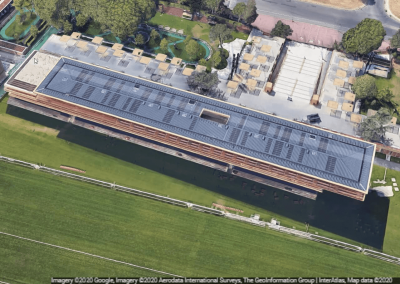 Solution: L-DALI Lighting Control
Several companies were involved in optimizing the leisure building located in the West of Paris close to the Seine. The OTEIS design office is part of the project management alongside the architect Dominique Perrault.
Integration in record time
ITV, LOYTEC Competence Partner in France, deployed a DALI lighting control system in record time over a 45,000 m² surface area spread over 6 buildings. It was necessary to equip 75 rooms with 1200 luminaires. A total of 29 DALI channels are controlled by 12 LDALI-ME204-U DALI controllers from LOYTEC. The building management system and the L-DALI controllers communicate via BACnet IP. The luminaires are switched on by presence detection only and switched off five minutes after the last detected movement.
Luminaire and sensor commissioning and the complete parameterization of the control system based on DALI groups has been realized using the native web interface of the L-DALI controllers. A master/slave mechanism was implemented between several L-DALI controllers using LOYTEC's 'global connection' function, so that one master controller can control all the DALI groups distributed behind all the slave controllers. The parameterization of this master-slave function was carried out with the free LINX-Configurator software as well as the creation of BACnet data points and the generation of EDE files for BMS integration. The LOYTEC LDALI-BM1 pushbutton coupler is used to control scenes in areas with extended lighting control requirements.
Well-coordinated lighting control system, reducing energy consumption and CO2 emissions
Daniel Mamou, President of ITV, is convinced of the L-DALI lighting control solution product family: "The L-DALI controller from LOYTEC is an essential element in any lighting control project because it is the most complete on the market."
Conclusion
The customer is very satisfied with the outcome of the project and appreciates the benefits of well-tuned lighting systems. The implemented lighting control solution ensures reduced energy consumption and lower CO2 emissions while creating a high-quality indoor ambience for employees and visitors. Furthermore, LOYTEC's L-DALI lighting control solutions impress with commissioning in record time - an important asset for meeting deadlines and completing projects on time. LOYTEC's powerful L-DALI controllers are the first choice for ITV's lighting control projects.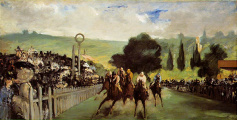 ---
Interesting Facts
Devices: L-DALI BACnet Controllers, L-DALI Multi-Sensor
Location
Paris, France VIDEO
Number of Nodes
14
Topology
Ethernet (BACnet IP), DALI
Involved Companies
ITV (LOYTEC Competence Partner)
Honeywell
Otéis
Bouygues Construction
LOYTEC Products
12 x LDALI-ME204-U
2 x LDALI-BM1
LOYTEC Tools
L-INX Configurator