Upcoming Events
CIIF Expo 2021 in Shanghai, China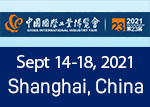 September 14-18, 2021
Shanghai, China
National Exhibition and Convention Center (Shanghai)
Booth: tba
www.ciif-expo.com
Greenbuild 2021 in San Diego, USA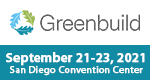 September 21-23, 2021

San Diego Convention Center
San Diego, CA
United States
Booth 4507
LOYTEC will exhibit at Greenbuild 2021. Greenbuild is the world's largest conference and expo dedicated to green buildings. The ideals and passion of the green building community come alive at Greenbuild and bring together industry leaders, experts and frontline professionals dedicated to sustainable building in their everyday work, and a unique energy is sparked.
Please contact This email address is being protected from spambots. You need JavaScript enabled to view it. to schedule a convenient time to meet at our booth.
We are looking forward to your visit! www.greenbuildexpo.com
IBS 2021 in Paris, France
Paris Porte de Versailles
Hall 5.1
Booth A18
www.ibs-event.com

LOYTEC products and solutions for intelligent building automation will be presented at the IBS. The LOYTEC team France is looking forward to your visit!
Please contact This email address is being protected from spambots. You need JavaScript enabled to view it. to schedule a convenient time to meet at our booth.