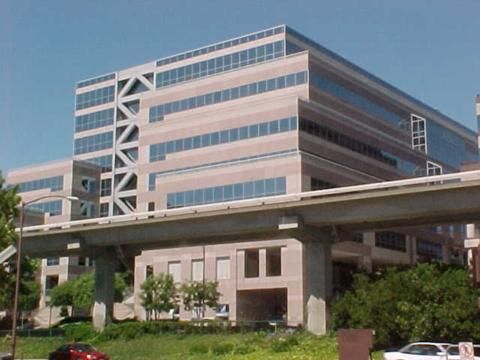 California Plaza, Walnut Creek, CA had the task of upgrading the 200,000 square foot, three level covered parking garage for their ten story Class A office. The existing system ran on a preset time schedule and did not provide condition status of the exhaust fans. In parking garages, high CO levels can pose concerns for safety. CO levels should be monitored and controlled. Ventilation needs to be provided when CO concentrations approach unsafe levels. Since Walnut Creek management was not informed of failures in the system and a preset schedule started the exhaust fans, there was an opportunity for control system improvements.
LOYTEC Integrator United California did the integration on the project. The existing building communication is based on the CEA-709 protocol. The parking garage system was based on BACnet protocol.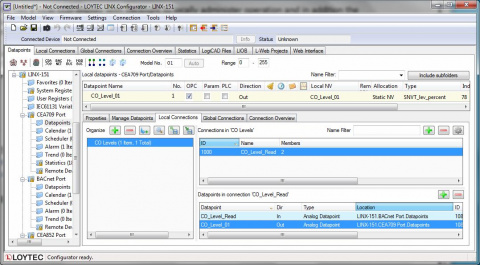 Fredrick Miller from United California was ready for the solution. Fredrick decided on the LINX- 151 Automation Server with LIOB-Connect and free topology I/O. With the L-INX Automation Server Fredrick provided programming and control of nine variable frequency drives on the exhaust fans, including integration to the fire alarm system to allow for fireman's override procedures. The L-INX Automation Server and L-IOB I/O modules have a local LCD display with backlight to locally administer operation via the push and turn jog dial.
The L-INX Automation Server is providing BACnet data directly into the CEA-709 network for display and control from the existing graphical user interface.
It was an easy step for Fredrick to scan the 31 BACnet CO monitoring devices, automatically make client mappings to their data and then simply drag and drop BACnet objects directly to CEA-709 variables for use in the existing building automation system.
Walnut Creek now has a modern update to their parking structure with equipment status reporting to their existing graphical user interface.