LPAD-7 Programmable Touch Panels come to life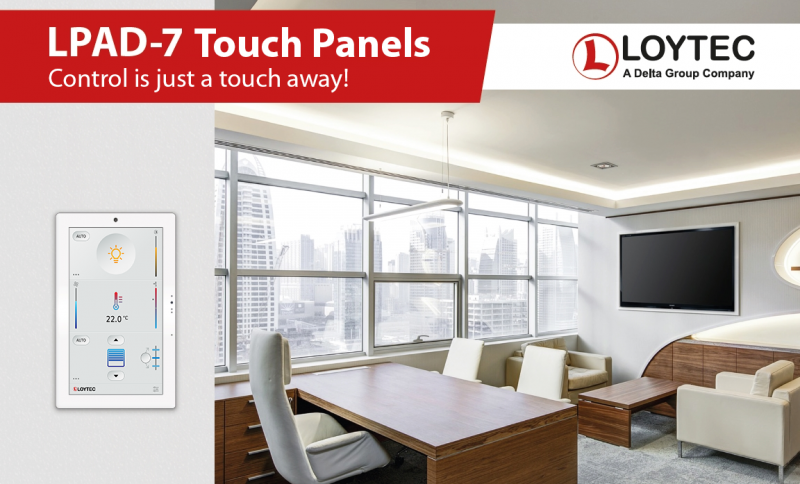 L-PAD Touch Panels are ideally suited for visualization and operation of various applications in building automation.
Can be used as an operator panel, a connected thermostat or a unitary controller with integrated touch panel.
The all view 7 inch IPS display allows for portrait and landscape mounting
Glasfront in black or white
Only 21 mm thin
Supports BACnet, EnOcean, LonMark, Modbus, Bluetooth, OPC XML / DA and OPC UA
Node-RED (Node.js) support for easy IoT integration (e.g. Google calendar, Alexa & friends, multimedia equipment,…)
Integrated temperature, humidity, lux, TOF, IR sensors
Optional built-in 1.3 Mpx camera
Optional programmability
WIFI and Dual Ethernet, PoE
L-PAD is the perfect solution for offices, conference rooms, hotel rooms, cabins on cruise ships, private homes and many more.
Scan the QR code below and get the interactive experience (augmented reality) and enhance your wall with the L-PAD7 Touch Panel of your choice (works best on iOS).
Control is just a touch away!