Press
Monday, 02 May 2016
LOYTEC joins the Delta Electronics Group
Together for Smarter and Greener Building Automation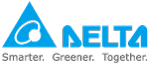 Delta Electronics, Inc., a global leader in power and thermal management solutions, and LOYTEC jointly announced on April 29, 2016, that Delta Electronics' wholly owned subsidiary, Delta Electronics International (Singapore) Pte. Ltd., has acquired shareholdings in Loy Tec electronics GmbH and Innocontrol electronics GmbH (hereinafter referred to as LOYTEC) on April 28, 2016.
In the future, LOYTEC will act as the competence center for integrated building management and control systems within the Delta Group. LOYTEC has a global market reach, especially in Europe and the US. Combined with Delta's sales offices in Asia, particularly in China, synergies are expected to develop from integrating products, technologies, and market reach. 
Read more in the full press release.
Wednesday, 25 November 2015
Austria's Leading Companies Award 2015
3rd Place for LOYTEC
Also in 2015, LOYTEC received the highly coveted "Austria's Leading Companies Award". In the category "golden medium-sized enterprises" LOYTEC won a third place not only in the national ranking of Vienna, but also in the Austrian-wide ranking. After the first place in 2014, LOYTEC is again ranked among Austria's business elite. The award is annually presented by WirtschaftsBlatt (daily newspaper for economics), PricewaterhouseCoopers (PwC), and KSV1870. On the 23rd of November 2015, managing director Dr. Dietmar Loy received the highly coveted award in the course of a celebration at the Viennese Palais Liechtenstein. 
Read more in the full press release or download the photo in high resolution.
Thursday, 06 August 2015
Buildings under Control Symposium 2015
International Building Automation Experts meet in Vienna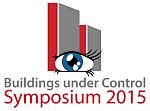 Already for the fifth time, LOYTEC, the specialist for innovative building automation solutions, hosts the Buildings under Control Symposium in Vienna. From October 20–21, 2015 numerous controls experts from all around the world will gather at this successful expert conference. The international conference is targeting controls specialists, planners, operators, business partners, and customers of LOYTEC. Exciting presentations will demonstrate the newest developments and innovations. In the exhibition area, the LOYTEC development and product management team will be at your disposal to answer any questions. 
Read more in the full press release or download the photo in high resolution.
Monday, 09 March 2015
LOYTEC presents the new Glass L-VIS Touch Panels
Frameless glass front and capacitive touch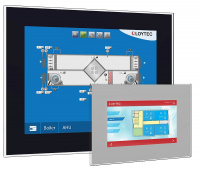 L-VIS, the LOYTEC product family of L-VIS Touch Panels is expanded with a range of new devices. Completely new are the glass L-VIS Touch Panels with 7" and 15". The glass surface provides a high-quality, modern appearance. The capacitive touch sensor allows for operation without any pressure on the surface – as we are accustomed to from smartphones or tablets. In addition, this new generation of devices brings along the merging of BACnet and LON models that have been available separately to date. 
Read more in the full press release or download the photo in high resolution.