Awards
LOYTEC Touch Panel wins the LonMark International Award 2009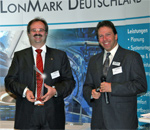 LonMark International announced the winners of the annual LonMark International Awards in Frankfurt at the LONCOM Community Meeting on November 11, 2009.
The LOYTEC L-VIS Touch Panel LVIS-3E115 was awarded "Best Product of the Year 2009".
The 15" Touch Panel LVIS-3E115 (1024x768) visualizes information from LonMark® Systems. The Touch Panel provides a flexible, graphical user interface that supports automation functions such as alarming, scheduling, and trending plus event-driven e-mail notification and mathematical/logical operations.
The Best Researchers 2009 (Vienna Future Prize)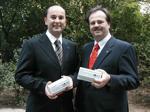 Innovative - creative - future oriented:
The Newspaper "News" and the City of Vienna selected LOYTEC's .NET application "L-WEB" as "the most innovative application".
The prize will honour the best researchers and important projects in Vienna.
Best Business Award 2009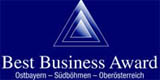 We are very happy to have received the "Best Business Award 2009". This award honors the "hidden champions" of the region East Bavaria, Upper Austria, and South Bohemia.
Mercur 2008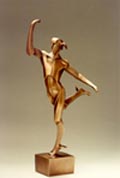 L-WEB - the .NET application to control your building via PC - is the award winning project in the category Services at the Mercur 2008 competition. The Mercur is awarded every year by the Viennese Federal Economic Chamber to the most innovative companies. In addition LOYTEC now is automatically nominated as the Viennese candidate for the State Prize for Innovation.