各種受賞実績
LOYTEC Manchester Airport Project wins DALI Lighting Award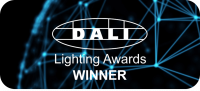 The comprehensive Manchester Airport project continues to impress, winning the prestigious DALI Lighting Award in the category "Best large indoor project". Another award for LOYTEC L-DALI lighting control after the Lux Award. This time, the jury was impressed by the extension of Terminal 2, its new departure and arrival piers and the integration of L-DALI lighting control with the existing building management system - maximizing energy savings across the 24-hour operational building.
Effect lighting
Another highlight of the Terminal 2 extension is the ability to change themes and colors depending on specific events. For example, when a soccer team lands, players and fans can be welcomed with lighting in their team's colors. Likewise, important days of the year, such as St. Patrick's Day, can be celebrated with a green lighting scenario. This opens up an endless variety of lighting scenarios, and we are looking forward to seeing the creative results in the future.
Business Award Vienna 2020 - LOYTEC at the top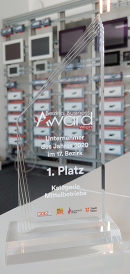 We are very proud to anncounce that LOYTEC wins the Business Award Vienna 2020 in the category medium-sized companies and receives the award "Company of the Year 2020".

Award and voting have been organized by Wiener Bezirksblatt: wienerbezirksblatt.at/
We are very happy and would like to thank our loyal customers!
LOYTEC wins Energy Globe Award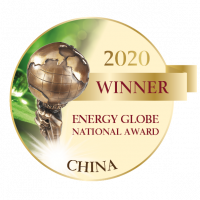 It is an incredible honour for LOYTEC to win the Energy Globe Award for the energy saving measures installed at the China Mobile Data Center.
The jury was amazed by the energy efficient control system implemented at the data center in Henan. The building complex is a key communication node hosting more than 150,000 servers in six server room buildings, three power centres, two support and maintenance centres and two IoT (Internet of Things) centres. The project has been implemented in cooperation with local parnter Delta Greentech.
Find out more about the award winning LOYTEC case study.

www.energyglobe.info/national/winner/china



LOYTEC wins ControlTrends Award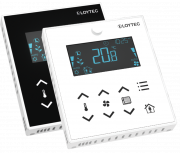 We are proud to announce that our L-STAT impressed jury and voters and was honoured with the award "Smart Thermostat - Room Control Unit of the Year".
The award ceremony took place in Orlando, USA and was held by the renowned BA professional website ControlTrends.Org. This is an incredible honor and we are very proud of our team!