近々開催
BUCS 2019 in Vienna, Austria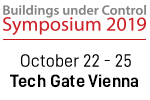 October 22 - 25, 2019

Tech Gate Vienna
Donau-City-Straße 1
1220 Vienna
Austria
LOYTEC is pleased to announce the Buildings under Control Symposium 2019 which will be held in Vienna, Austria. The expert conference for LOYTEC Competence Centers, LOYTEC Competence Partners and LOYTEC Distributors will be hosted by LOYTEC in English language to meet the needs of the international audience.
Have a look at our folder for first details!
Building G100 in Nieuwegein, Netherlands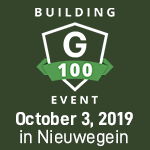 October 3, 2019

9:30 a.m. - 6 p.m.
De Woonindustrie
Nieuwegein
Netherlands
Together with Competence Center Vedotec LOYTEC will exhibit at Building G100 in the Netherlands. Building G100 Event is the trade show for building automation and management systems in the Netherlands. To schedule an appointment please contact: このメールアドレスはスパムボットから保護されています。閲覧するにはJavaScriptを有効にする必要があります。
ISK-SODEX Istanbul 2019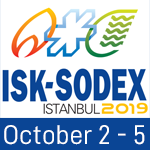 October 2-5, 2019

TÜYAP Fair and Congress Center
Booth C22, Hall 2
Büyükçekmece
Turkey
Termmarket, LOYTEC Competence Center, will showcase LOYTEC products and solution at the international exhibition in Istanbul.
The LOYTEC team is looking forward to your visit at booth C22 in hall 2!
Bits, Bricks & Behaviour 2019 in Utrecht, The Netherlands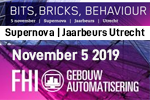 November 5, 2019

Supernova
Jaarbeurs Utrecht
The Netherlands
VEDOTEC, LOYTEC Competence Center, will exhibit LOYTEC products and solutions for building automation at the conference in Utrecht.
Smart Building Expo 2019 in Milan, Italy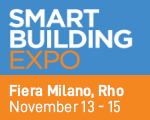 November 13 - 15, 2019

Fiera Milano
Milano, Italy
Hall 6
Booth B21
LOYTEC will showcase at Smart Building Expo 2019 - an event for building automation, which shows new business opportunities on the field of smart technologies. The LOYTEC team is looking forward to seeing you at booth B21!
Greenbuild 2019 in Atlanta, USA

November 19 - 22, 2019

Georgia World Congress Center
Atlanta, Georgia
United States
Booth: tba
LOYTEC will exhibit at Greenbuild 2019 in Atlanta. Greenbuild is the world's largest conference and expo dedicated to green building. The ideals and passion of the green building community come alive at Greenbuild and bring together industry leaders, experts and frontline professionals dedicated to sustainable building in their everyday work, and a unique energy is sparked.
We are looking forward to your visit!
Smart Building Roadshow 2019 in Bari, Italy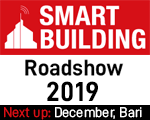 June - October, 2019, Vicenza-Roma-Milano-Bari

SWISSBAU 2020 in Basel, Switzerland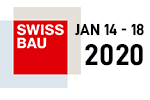 January 14-18, 2020

MCH Swiss Exhibition (Basel) Ltd.
Swissbau
CH-4005 Basel
Hall 1.2 Booth A32
Switzerland
LOYTEC will exhibit at Swissbau, one of Europe's biggest trade fairs for the construction industry in Switzerland. Together with several LOYTEC Competence Partners the LOYTEC team is looking forward to meeting you at booth A32!