LOYTEC honored at the ControlTrends Awards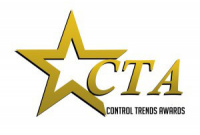 Our LIOB-585 I/O Controller impressed the jury of the "2018 ControlTrends Awards" and was honoured with the award "Building Automation Plant/Equipment Controller of the Year". The CTA is organized by the renowned BA professional website ControlTrends.Org.

Find out more about the LIOB-585 I/O Controller.