2020年09月09日(水)
New L-DALI Product Family: LDALI-MS2-BT and LDALI-MS4-BT Multi-sensors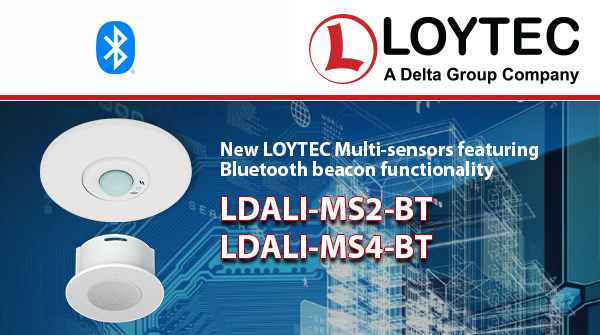 LDALI-MS2-BT and LDALI-MS4-BT Multi-sensors

LDALI-MS2-BT and LDALI-MS4-BT are DALI-2 certified multi-sensors made for ceiling mounting featuring Bluetooth beacon functionality. Both integrate perfectly into the L‑DALI product line of lighting controllers and L-ROC room controllers.
Key features:
Temperature & humidity sensor (dew point)
Lux level measurements
High sensitive occupancy detection – dual technology (PIR and acustic), optimized for office applications
Up to 12 m maximum mounting height (depending on the model)
3 digital inputs
Infrared receiver for optional infrared remote control L-RC1
Configurable Bluetooth beacons and services (asset tracking)
Firmware update via DALI
DALI-2 certified
Find out even more features in our datasheet.