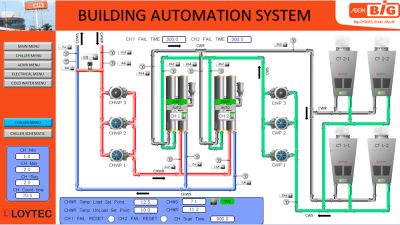 The newest hypermarket in Alor Setar opened its doors to the public on early December 2014, making it the first outlet by a well-known Japanese retail chain in Kedah. Built on 9,144 m2, the building houses a hypermarket as well as a shopping area with 55 lots offering various products and services.

LOYTEC's powerful LINX-110 Automation Servers extended with L-IOB I/O Modules are selected for the control and monitoring of the hypermarkets' systems. Furthermore, a range of LonWorks protocol BTU (British Thermal Unit) meters are integrated into LIOB-FT and digital power meters are incorporated into the Modbus network to communicate with the LINX-110 Automation Servers.
The integral solution for the hypermarket includes the following features:
Control and monitoring of the chiller plant system,
Control and monitoring of the air handling system,
Control and monitoring of the ventilation system,
Monitoring of the electrical system's energy consumption,
Monitoring of the energy consumption of the tenants for billing,
Monitoring of the cold water system.
The entire system is visualized by the LWEB-900 client software. All graphical elements are developed by M&C Engineering and Trading and transferred to the workstation on site for the end users' daily operation. The LWEB- 900 Building Management System acts as core component for configuration, parameterization, and visualization. The user friendly interface provides management and operating features. Its client-server architecture allows to access operating data of the entire network in real-time. The sophisticated central control system is applied from conception, to implementation, to daily operation of the facilities. As a central component, the LWEB-900 server stores system and operating parameters, historic data, access rights, and device configurations (backup) in corresponding SQL data bases.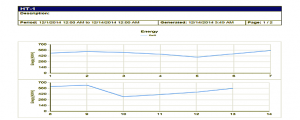 By using the LOYTEC integration platform, the L-INX Automation Servers, M&C Engineering and Trading quickly implemented peripheral systems of building engineering. This includes building functions such as chillers, air handling units, ventilation fans, cold water, electrical parameter monitoring, etc. Because of the open communication of all involved parties, the demanding tasks could be implemented with the available technology to the customer's fullest satisfaction.
---
Interesting Facts
Devices: LINX-110, LIOB-151, LIOB-152, LIOB-153, LWEB-900

Location
Alor Setar – Kedah, Malaysia
Topology
LON, TP/FT10,
Companies involved

M&C Engineering and Trading Sdn Bhd

LOYTEC Components
5 x LINX-110
14 x LIOB-151
5 x LIOB-152
5 x LIOB-153
LOYTEC Tools


LWEB-900