Awards
LonMark International: Product of the Year 2010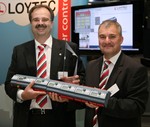 Again a new development of LOYTEC is awarded "Product of the Year": At the annual LonMark International Awards the LINX-121 Automation Server wins the title "Infrastructure Product of the Year 2010". Thus like in the year before LOYTEC conquers the winner's pedestal of this international competition. Every year LonMark recognizes projects and products that are leading the industry in innovation and accomplishment. Nominations from around the world are judged by a set of criteria, among them uniqueness, effectiveness, openness, energy efficiency and sustainability.
Austria's Leading Companies 2010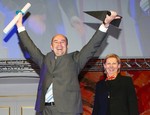 For the third time LOYTEC is among the winners of the annual competition "Austria's Leading Companies" and gains one of the popular trophies:
First Place in the state of Vienna within the rating of small enterprises. The countrywide ranking results in the excellent Third Place.
The competition to become one of Austria's Leading Companies is held by Wirtschaftsblatt, Pricewaterhouse Coopers and KSV 1870 every year. Assessed are among other criteria sustainability, operating and financial ratios.
LOYTEC Touch Panel wins the LonMark International Award 2009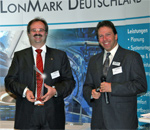 LonMark International announced the winners of the annual LonMark International Awards in Frankfurt at the LONCOM Community Meeting on November 11, 2009.
The LOYTEC L-VIS Touch Panel LVIS-3E115 was awarded "Best Product of the Year 2009".
The 15" Touch Panel LVIS-3E115 (1024x768) visualizes information from LonMark® Systems. The Touch Panel provides a flexible, graphical user interface that supports automation functions such as alarming, scheduling, and trending plus event-driven e-mail notification and mathematical/logical operations.
The Best Researchers 2009 (Vienna Future Prize)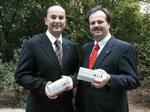 Innovative - creative - future oriented:
The Newspaper "News" and the City of Vienna selected LOYTEC's .NET application "L-WEB" as "the most innovative application".
The prize will honour the best researchers and important projects in Vienna.