Upcoming Events
BUCS 2019 - Save the date in Vienna, Austria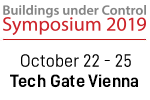 October 22 - 25, 2019

Tech Gate Vienna
Donau-City-Straße 1
1220 Vienna
Austria
LOYTEC is pleased to announce the Buildings under Control Symposium 2019 which will be held in Vienna, Austria. The expert conference for LOYTEC Competence Centers, LOYTEC Competence Partners and LOYTEC Distributors will be hosted by LOYTEC in English language to meet the needs of the international audience.
Have a look at our folder for first details!
Bits, Bricks & Behaviour 2019 in Utrecht, The Netherlands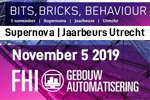 November 5, 2019

Smart Building Expo 2019 in Milan, Italy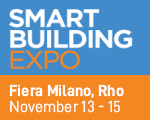 November 13 - 15, 2019

Fiera Milano
Milano, Italy
Hall 6
Booth B21
LOYTEC will showcase at Smart Building Expo 2019 - an event for building automation, which shows new business opportunities on the field of smart technologies. The LOYTEC team is looking forward to seeing you at booth B21!
Greenbuild 2019 in Atlanta, USA

November 19 - 22, 2019

Georgia World Congress Center
Atlanta, Georgia
United States
Booth: tba
LOYTEC will exhibit at Greenbuild 2019 in Atlanta. Greenbuild is the world's largest conference and expo dedicated to green building. The ideals and passion of the green building community come alive at Greenbuild and bring together industry leaders, experts and frontline professionals dedicated to sustainable building in their everyday work, and a unique energy is sparked.
We are looking forward to your visit!
Smart Building Roadshow 2019 in Bari, Italy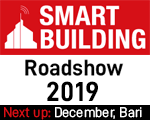 September - October, 2019, Rome-Milan-Vincenza-Bari

Roadshow: "Plant Design of the Building 4.0"
LOYTEC will participate at the Smart Buidling Roadshow in Italy focusing on themes like connecting buildings to the network, showing the design of a smart building through the concept of building 4.0. BIM, BEMS, energy efficiency and new home automation. The workshop will be held in Italian language. The road show will take place in four cities:

June 4th, 2019 in Rome - event review
Ance Roma-ACER Via di Villa Patrizi, 11, Roma, ITALIA - successfully completed
July 11th, 2019 in Milan - event review
Via San Maurilio, 21 - 20123 Milano, ITALIA - successfully completed
September 18th, 2019 in Vicenza - successfully completed
Palazzo Bonin Longare, Corso Palladio, 13 – Vicenza, Sala Palladio

December 5, 2019 in Bari.

Further details on each event will be published when they become available.
SWISSBAU 2020 in Basel, Switzerland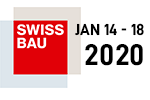 January 14-18, 2020

MCH Swiss Exhibition (Basel) Ltd.
Swissbau
CH-4005 Basel
Hall 1.2 Booth A32
Switzerland
LOYTEC will exhibit at Swissbau, one of Europe's biggest trade fairs for the construction industry in Switzerland. Together with several LOYTEC Competence Partners the LOYTEC team is looking forward to meeting you at booth A32!