LPAD-7 Touch Panels / Programmable Controllers come to life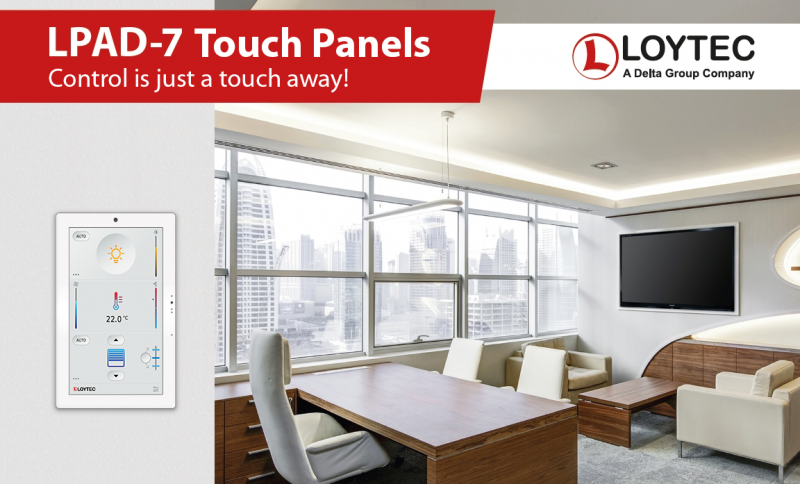 L-PAD Touch Panels are ideally suited for visualization and operation of various applications in building automation.
Can be used as an operator panel, a connected thermostat or a unitary controller with integrated touch panel.
The all view 7 inch IPS display allows for portrait and landscape mounting
Only 21 mm thin
Supports OPC XML / DA, OPC UA, BACnet, Modbus, Bluetooth, WIFI, Ethernet, EnOcean and LonMark networks
Integrated temperature, humidity, lux, TOF, IR sensors
built-in sound converter to detect noise
Optional built-in 1.3 Mpx camera
Optional programmability
Dual Ethernet, PoE
L-PAD is the perfect solution for offices, conference rooms, hotel rooms, cabins on cruise ships, private homes and many more.
Control is just a touch away!