LBOX-600 System Distribution Box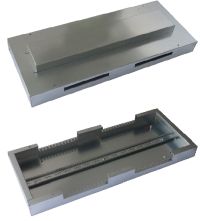 With L-BOX System Distribution Boxes, LOYTEC offers the possibility of a decentralized installation of hardware components, e.g. for the flexible room automation system L-ROC.
For the typical requirements of room automation projects with reoccurring segments, the hardware designed for a certain amount of segments (e.g. 8 or 16 segments, usually I/O modules) can be installed in L-BOX. L-BOX is normally mounted in an intermediate ceiling or double floor. The cabling of the field components in the segment (sunblind motor, actuators for valves, window contacts etc.) can be connected to the L-BOX in a star topology. In the L-BOX, the cables are strain-relieved and directly wired to the I/O modules.
LBOX-600 System Distribution Box Products

---

LBOX-600

L-BOX System Distribution Box for room automation components, 600 x 250 x 82 (L x W x H in mm)

Start quote request
Documentation and Software

3D View


1f92f6b2c8654ec3985007c312ec8ff5
Specification
Specifications LBOX-600
Dimensions (mm)
600 x 250 x 82 (L x W x H)
Device Installation
485 mm long, top hat rail (35 mm wide) for snap-on mounting of equipment (EN 50022)
Material
Metal, DC01 Sendzimir galvanized