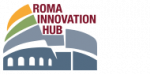 SEP 8-10, 2022
Palazzo dei Congressi
Roma
Italy

LOYTEC is proud to be a Gold Partner for the first edition of the "Roma Innovation Hub", an event promoted by the National Council of Industrial Engineers and Graduate Industrial Engineers and the Network of Technical Professions in collaboration with Smart Building Italia.
LOYTEC is also pleased to present on Thursday September 8, from 11 a.m. to 12:00 at the "Sala Fermi" the workshop entitled:
Infrastruttura SMART: come supportare la convergenza su IP dei sottosistemi per lo SMART BUILDING. Analisi di casi reali
In this workshop we will show how to support the convergence of typical BMS subsystems. Therefore, we have involved and invited industry experts whose talks will focus on real cases of Security platform integration, energy efficiency and dynamic load management examples for electric car battery charging station systems.
Requisiti di una infrastruttura SMART
Architetture tipiche di convergenza sottosistemi
Piattaforma gestione sistemi di sicurezza – Alessandro Ferrari (Alesys)
Piattaforma gestione monitoraggio efficienza energetica in impianti meccanici – Roberto Salimbeni (BlackBox)
Piattaforma gestione dinamica del carico energetico per sistemi di stazioni di ricarica batterie per auto elettriche – Adolfo Deltodesco (Generale sistemi)
To register for the event click here! Also get a free ticket entry to the Roma Innovation Hub here!
For further information, visit https://www.romainnovationhub.it/
Meet the LOYTEC team at Palazzo dei Congressi and see what is new!