Sony Corporation Sony City Osaki, Tokyo, Japan, 2012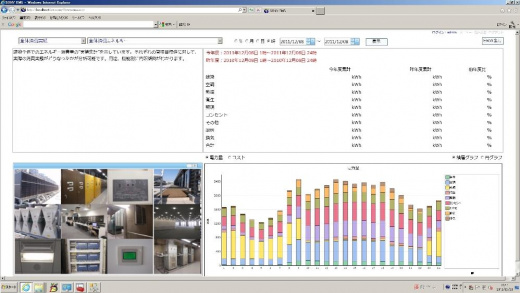 The R&D facility of Sony Corporation at Sony City Osaki is equipped with a wide range of energy-saving features that ensure an outstanding environmental performance. These include an evaporative cooling system, a high-efficiency thermal storage system and other systems which utilize solar panels and heat pumps for heating water and use natural refrigerant. Other advanced energy-saving features include the use of renewable energy including solar power and LED lighting in common areas. With more than 30 000 data points, the SCADA system is required to provide a detailed energy monitoring system for analysis and provides automated demand control.


Zone Control Built on L-INX Automation Servers


LINX-111 and LINX-110 Automation Servers were installed throughout the building. They were usedas zone controllers for segregation of the building into smaller, modular, and more manageable zones. A total of 93 LINX-11x Automation Servers and 34 L-IP Routers were installed, networking more than 2900 FT-10 LonWorks Field Devices. The data points are connected to the SCADA system through the L-INX via an IP-852 channel. Each zone's L-INX Automation Server hosts the scheduler functions for the HVAC system and is connected to the fire protection system to create maximum comfort, efficiency, and security for the building. A centralized SCADA server collates all the data into a single user interface. As the NBIS system is Web-browser based, the system can be viewed from any browser enabled device.

The Sony building is 27 floors high, was completed in March 2011, and has a built-up floor space of 124 041 square meters.

The BA project took one year for completion.
Interesting Facts
Devices: LINX-110, LINX-111, L-IP Router
| | |
| --- | --- |
| Location | Tokyo, Japan |
| Number of Nodes | NA |
| Topology | CEA-709 |
| Companies involved | Network Corporation (NWC) |
| LOYTEC Components | 93 LINX-11x, 34 L-IP |
| LOYTEC Tools | NA |