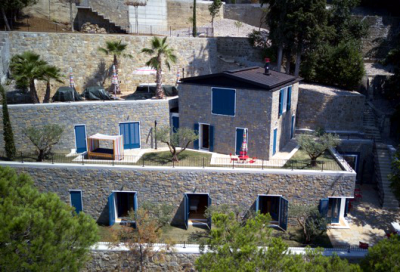 In the picturesque cliffs not far from the 19th-century Miramare Castle, the aim was to create a refuge that would allow the guest a temporary home by the sea - away from crowded beaches and in the immediate vicinity of Trieste. Not just the historic surroundings, embedded in the idyllic nature, make their contribution to the feel-good factor. The building automation solution also had to be implemented in such a way that one can speak of a true home for guests and hosts.
Arrive and Feel Good
A relaxed stay begins even before the guests arrive, so it was essential to integrate the booking system into the building automation solution. In addition to preconditioned rooms, the resulting advantage is also building protection by deactivating the domestic water for the entire property based on the connection to the booking system.
Booking System integrated into Building Management System
Comfortable control of the underfloor heating in case of cold weather paired with the gentle coordination of the air conditioning systems invite the guest to linger in the rooms. This was achieved through effective integration of BACnet, KNX and M-Bus in the building management system, which manages not only the entire building complex, including the HVAC system but also individual room control. Protected remote access to the management system is just as essential as convenient on-site operation using touch panels.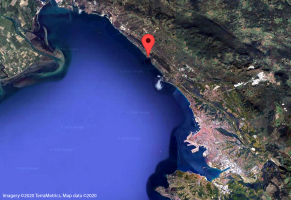 "Thanks to the LOYTEC L-INX controller, we were able to respond to customer requirements at short notice and efficiently solve the technical aspects." Sieghard Eduard Walker, CEO WaKaTECH
---
Interesting Facts
Devices: L-INX Automation Servers, L-VIS Touch Panels, L-IOB I/O Controllers
Location
Trieste, Italy
Number of Nodes
-
Protocols
BACnet IP, OPC, KNX, M-Bus
Companies involved
WaKaTECH GmbH
LOYTEC products
1 x LINX-212 Automation Server
4 x LIOB-100 I/O Module
2 x LIOB-102 I/O Module
3 x LIOB-103 I/O Module
1 x LIOB-552 I/O Module
1 x LVIS-3ME15-G3 Touch Panel
LOYTEC Tools
L-STUDIO