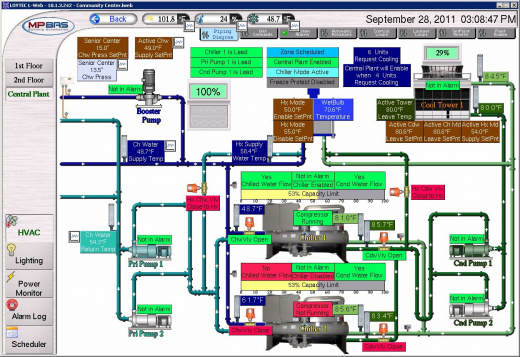 The City of Chandler, Arizona, marks 100 years of age in May 2012. Chandler describes itself as "an All-America City where entrepreneurial spirit and hometown traditions intermingle to make Chandler a truly fun place to be. Chandler has exceptional services, a diverse culture and a vibrant history."
Chandler does provide exceptional services as indicated by their desire to upgrade and automate their building control systems to run efficiently with good comfort levels. The proposal went out to retrofit various older building systems in the city to modern control systems for lighting, HVAC and power monitoring.
LOYTEC Competence Partner MPBAS won the project and delivered on a multi-vendor CEA-709 open protocol system managed by LOYTEC LINX Automation Servers. The project spanned 15 buildings across Chandler containing over 640 devices, with 34 LINX-101 Automation servers supplying visualization and control of over 52,000 data points.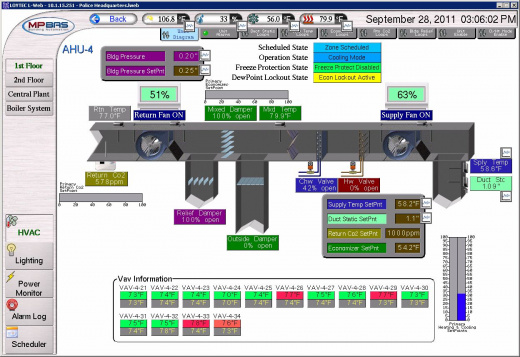 From any single location the City of Chandler can view and manage all locations with the free LWEB-800 graphical interface with user graphics designed and provided by MPBAS. Further, LOYTEC LWEB-801 backup services were put into operation. Regular, daily device backups are done for easy replacement, maintenance or restore points on LOYTEC products throughout the city.
From LWEB-820 there is also master scheduling functionality. This means for the 3400 potential schedules that can be utilized in the system, global settings for events and holidays is easily managed from single locations. Otherwise, managing scheduling individually for various buildings and spaces would be very time consuming.
MPAS was pleased to present the city with a project containing no future licensing and configuration software upgrades costs for LOYTEC servers and the City of Chandler appreciates the very fast data response time of their new automation system as they work on their next century of quality service to the community.
---
Interesting Facts
Devices: LINX-101, L-VIS, LWEB-801, LWEB-820, LWEB-822, LPA
Location
City of Chandler, Arizona, USA
Number of Nodes

NA
Topology
CEA-709
Companies involved

MPBAS, Mechanical Products Building Automation Systems Inc.
LOYTEC Components
34 x LINX-101,
L-VIS Touch Panel,
LWEB-801 Server,
LWEB-820 Master Scheduler,
LWEB-822 Master Device Manager
LOYTEC Tools

LPA-IP