St. Louis Zoo, Missouri, USA, 2012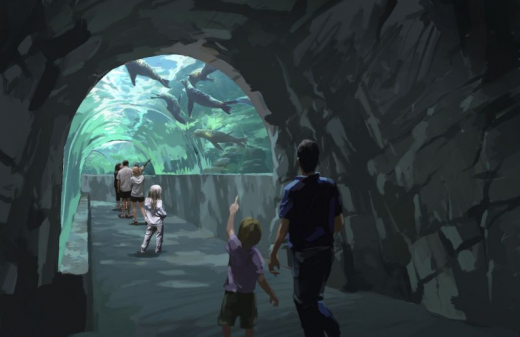 Sea Lion Sound is a new exhibit for the Zoo of St. Louis, opening in June 2012. According to the zoo's website: "For the first time anywhere in North America, visitors will walk through an underwater tunnel into the sea lions' habitat to see the animals swimming all around them! This $ 18 million, 10,400-square-foot exhibit will offer a naturalistic setting for the animals in a landscape inspired by the Pacific Northwest coast."
Behind the scenes a solution was required to keep things cool for communication as the specifications for a chiller allowed for multiple protocols CEA-709, BACnet or Modbus yet the building controls specification stated specifically Modbus communication. The chiller was not available with Modbus communication but with the selection of CEA-709 or BACnet, a gateway was needed for the project.

Allen Crews with Jarrell Mechanical found the communication solution with a LOYTEC L-INX Automation Server.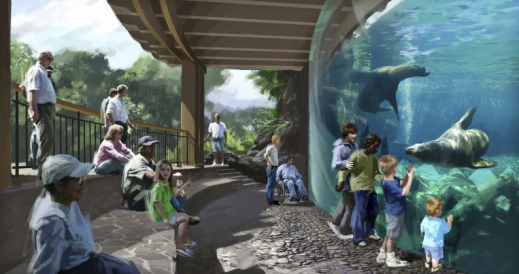 "The LINX-100 was a great solution to this problem. The L-INX conveniently scanned the data in the Trane chiller and exposed the Lonworks variables for use. The L-INX provides properties for SNVT data point types in great detail. This saves time not having to research what the resolution of the SNVT types are for the purpose of creating Modbus points to match." There is simple to use drag and drop functionality to connect CEA-709 variables directly to Modbus TCP, RTU, or both. Allen also generated an export file containing Modbus register data with descriptions and provided this to the controls contractor for easy identification and documentation. At any time a free desktop widget or GUI can be generated to show chiller data via smartphone, tablet or PC.
Interesting Facts
Location
St. Louis, Missouri, USA

---

Number of Nodes

NA

---

Topology
CEA-709, Modbus

---

Companies involved

Jarrell Mechanical

---

LOYTEC Components
LINX-100

---

LOYTEC Tools

NA